Ingles Sewing Room
Located in an alcove on the landing between the Main Museum Room and the lower level, this exhibit uses a 1894 Singer treadle sewing machine and classic family photos to tell the story of a treasured machine used to sew memorable clothes for three generations in the St. Clair's Ingles family.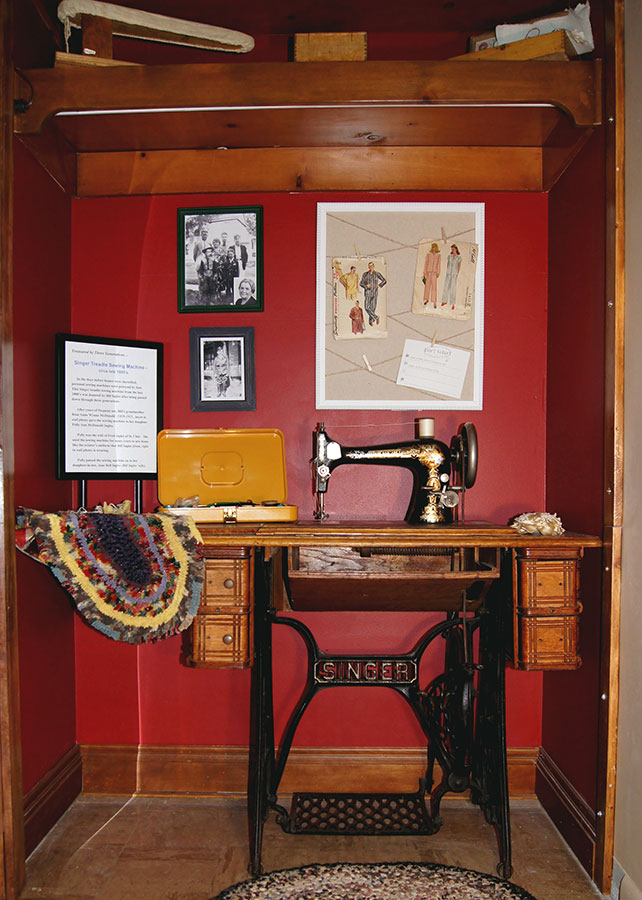 Community Hospital Demolition
Located on a video screen at the front of the Main Room near the entrance to Belle Reve, this 10-minute video uses images and smartphone video of the March 2021 demolition of an apartment house at the corner of 6th and Trumbull to tell the story of St. Clair's First Community Hospital (1907-1927) and Nurse Annie Tuckley, its famous administrator. The apartment house was the first Community Hospital.