News From  The St. Clair Historical Museum
MUSEUM RECEIVES $7500 GRANT FROM COMMUNITY FOUNDATION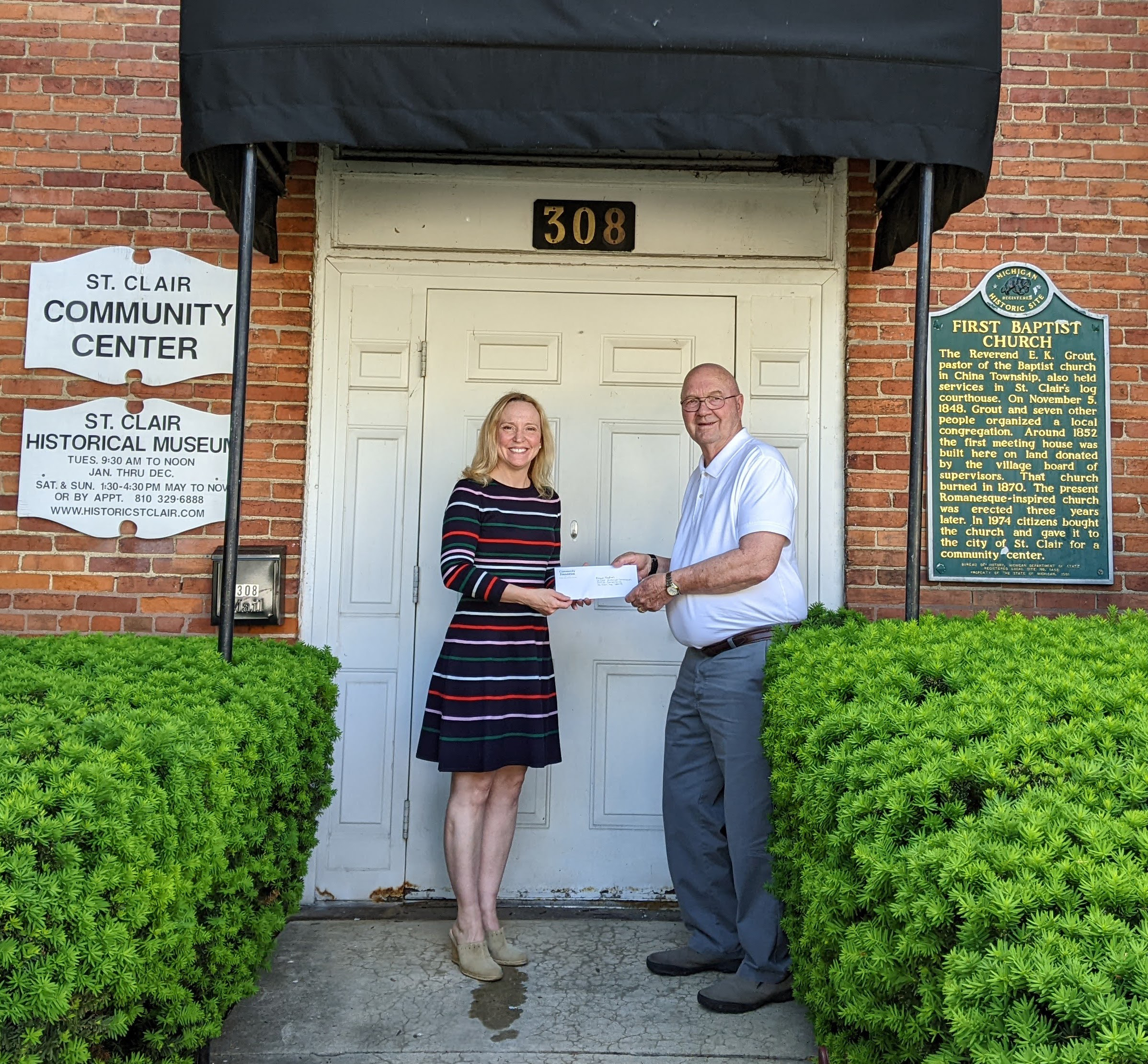 Jessica Guyer from the Community foundation presents a check to Bob Freehan for $7,500 to replace the steel front door of the museum. It will be replaced with a replica of the original wood doors. This grant money comes from the Charles F. Moore account, which is part of the St. Clair endowment fund that is used for capital improvements to the city of St. Clair.
The St. Clair Historical Commission is proud and thankful to have such great support from the foundation, as well as the community at large. The Historical Commission will match the Foundation grant to complete the door renovation project.
ST. CLAIR'S FREIGHTER WALK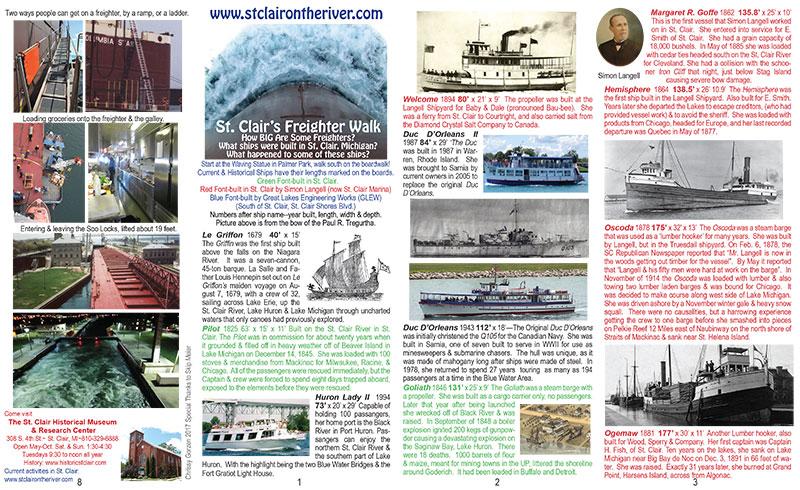 Ever wonder exactly how long some of those large Great Lakes freighters really are? Now you can experience their true length right on St. Clair's Boardwalk in Palmer Park. It's the St. Clair Freighter Walk.
 As the brochure below explains, just start at the bronze statue of the "Waving Lady" and go south (toward the Voyageur Restaurant) until you notice a series of brass plaques. Each will give the name, length and information about a particular Great Lakes vessel past or current.