News From  The St. Clair Historical Museum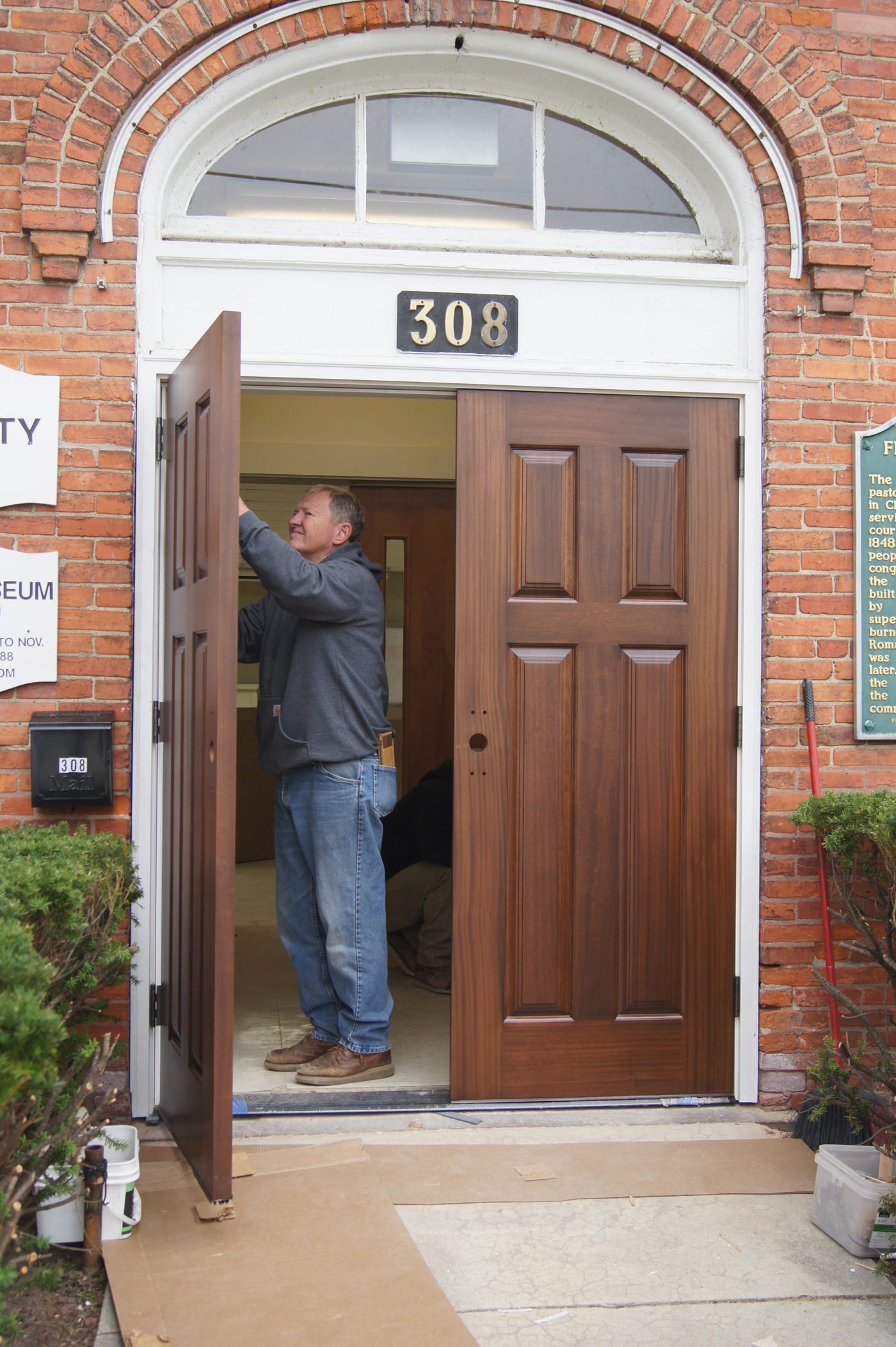 GRANTS AND DONATION FUND MUSEUM'S NEW WOOD FRONT DOORS
New wood double doors have been installed on the front of the Museum (4th St. side) replacing the steel doors which rusted out. The project was jointly funded by individual donations and a grant from the St. Clair County Community Foundation/St. Clair Endowment Fund. The Museum /Community Center Bldg. was originally the First Baptist Church which had solid oak double doors. These were replaced by a single steel door in the 1990's.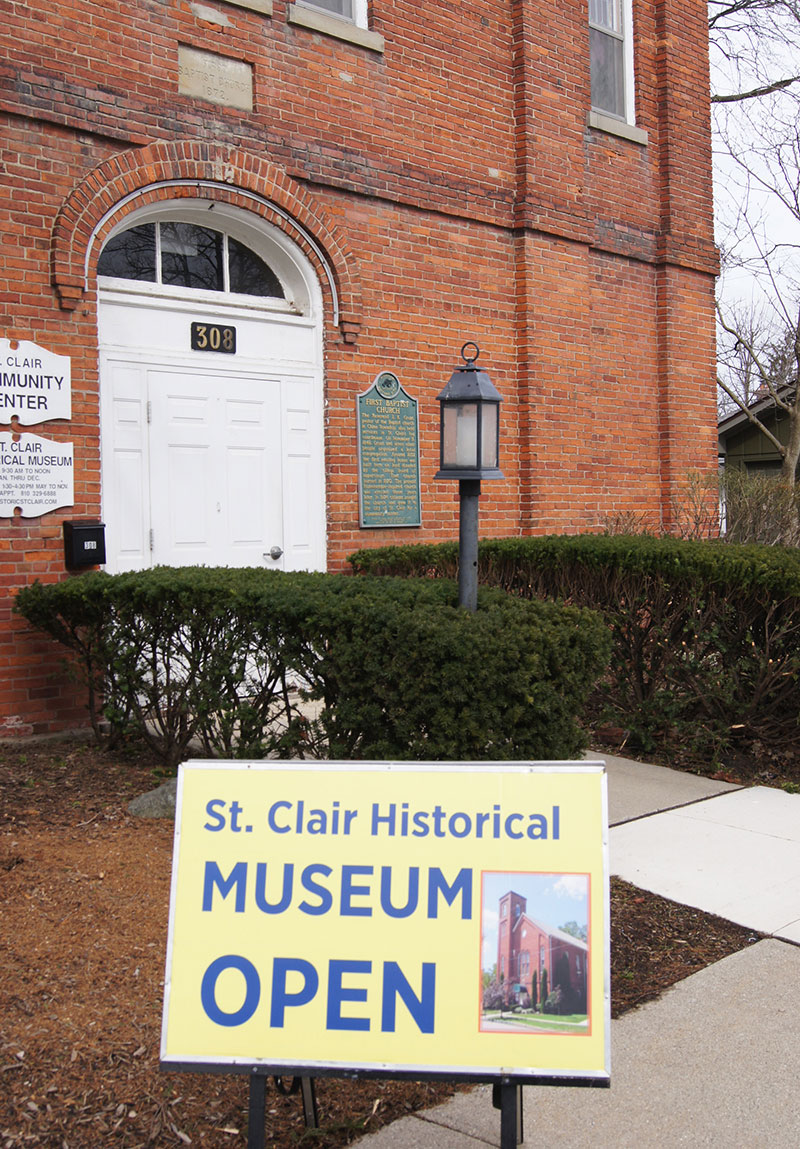 MUSEUM NOW OPEN ON SATURDAY AND SUNDAY AFTERNOONS - 1:30 to 4:30 PM
---
We are back with weekend hours for Museum visits and activities.
Come in and see what's new and share your information.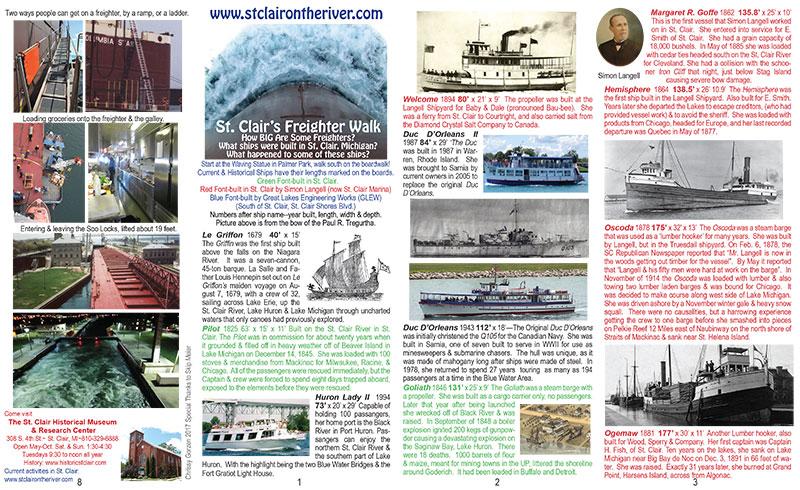 ST. CLAIR'S FREIGHTER WALK
Ever wonder exactly how long some of those large Great Lakes freighters really are? Now you can experience their true length right on St. Clair's Boardwalk in Palmer Park. It's the St. Clair Freighter Walk.
 As the brochure below explains, just start at the bronze statue of the "Waving Lady" and go south (toward the Voyageur Restaurant) until you notice a series of brass plaques. Each will give the name, length and information about a particular Great Lakes vessel past or current.