Explore Our Specialty Rooms
Diamond Crystal Salt
View photos and production schematic of this pure table salt produced only in St. Clair since 1886.
Brenner's Shoe Shop
Authentic 1890's shoemaking and repairing equipment acquired from a St. Clair shoe shop.
Tool Room
Home repair, farm and shipbuilding tools from the 1890's including a unique 24-blade push-type lawn mower.
Maritime Room
Photos and models of Great Lakes boats built in St. Clair's Langell Shipyard and Great Lakes Engineering, architects's models, and a chair from the Great Lakes steamer "Tashmoo".
Kitchen
"Pre-electricity" St. Clair Kitchen with all the typical kitchen appliances of the era including wood stove and washing machine.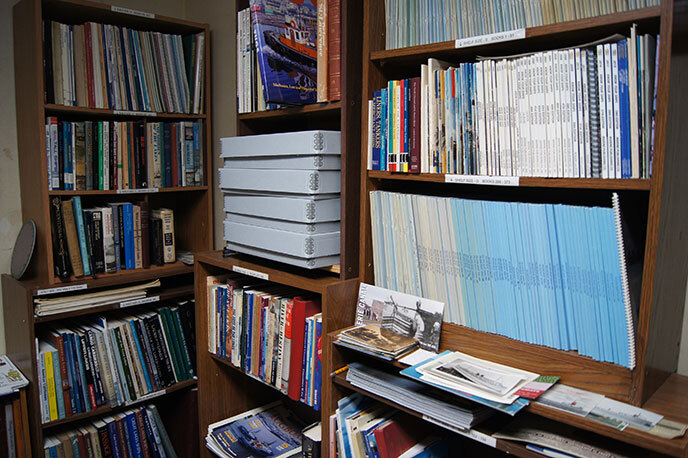 Donald J. Blain Maritime Research Library
One seaman's collection of all things (books, video tapes, periodicals, maps, log books, photos) related to the Great Lakes and Great Lakes Shipping.